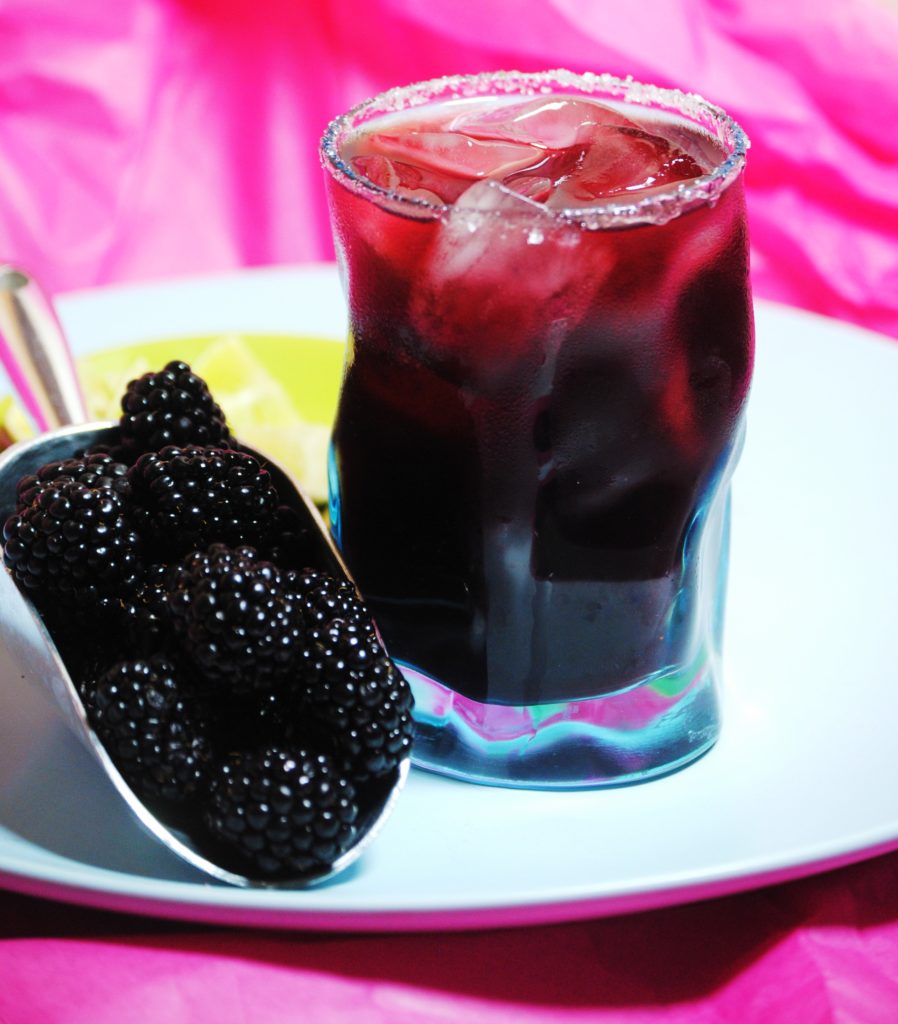 The week is halfway over--celebrate making it to Wednesday with one of my favorite drinks, the Blackberry Margarita.
lime wedges/blackberries (for garnish)
On a small plate spread salt. With lime wedges moisten rim of 6 ounce glasses. Dip glasses into salt. Place glasses into freezer to chill.
In a pitcher combine tequila, blackberry juice, lime juice and Cointreau. Remove glasses from freezer and serve margarita mixture over ice. Garnish with lime slices and/or blackberries.
Now enjoy in your Ace & Jig Turnaround Top like I am!