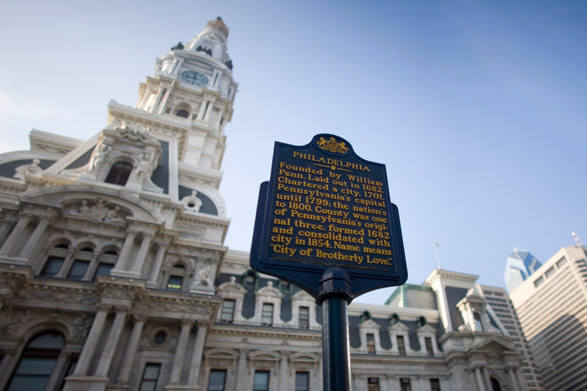 Philadelphia is a city with a rich, and interesting history. While calling this place home, it may be a little easy to forget all the charm the city has to offer. I had a friend visit from out of town the other weekend, so we spent the day being "tourists". Exploring the city with a fresh pair of eyes reminded me of why I chose to stay here in the first place.
We made our way over to
City Hall
, one of my favorite buildings in all of Philadelphia. It's hard to fully appreciate all the beauty until you get up close and see the extremely intricate relief sculptures, columns, and mosaics.
Check it out for yourself!
xx Arielle