Hey everyone!
It is time to bring a new and exciting band to your wonderful ears! I would like to introduce you to
Jukebox the Ghost: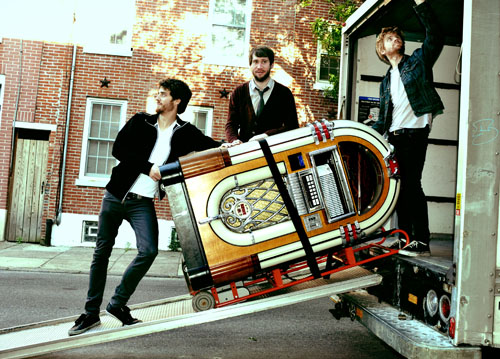 The band met while attending George Washington University and have been a growing success ever since touring with the likes of Ben Folds, Guster, Adam Green, and Jack's Mannequin. These charming gentlemen have just released their 3rd album titled "Safe Travels." The album balances between the peppy piano pop of songs like the album's upbeat opener "Somebody", the bouncy synth-pop of "Oh, Emily" and the radio-ready drama of "Don't Let Me Fall Behind" to more poignant, contemplative songs in the album's second half that represent the band's desire to travel into new sonic territory.
Here is their single "Somebody:"
This album has been playing through my house and through my car's speakers non-stop! Check them out and let me know how you like them!
They will be playing here in Philadelphia at the FREE AT NOON show THIS FRIDAY 6/29 at WORLD LIVE CAFE!!!!
Enjoy!
xo Kelsey