One of my favorite activities after a hard day's work is to sit back, relax, and watch a good movie or TV show. I have noticed a little trend in films/shows of which America has become obsessed with. Keep
a lookout for these style trends to pop into modern fashion once again!
Moonrise Kingdom: This new Wes Anderson film (The Royal Tenenbaums, Fantastic Mr. Fox, The Life Aquatic) is based in New England during the summer of 1965. The story involves two 12 year-olds that fall in love and try to run away together. This movie is currently in theaters and is at the top of my list to see!

Mad Men: This show which aired on AMC shows the lives of competitive men and women working in an advertising agency on Madison Avenue during the 1960s. This show gets addictive very quickly...not to mention I am in love with all of the costumes (especially Betty Draper)!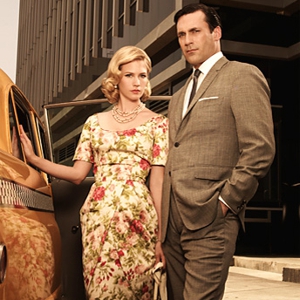 Be sure to catch some of these 60s inspired styles that we have here at Arcadia Boutique while we still have them!
Shoal Shift by Feral Childe
 

Tie Top Dress by Lauren Moffatt
Matty Dress by Curator
Do Si Do Dress by Mata Traders
Elvira Dress by Rodebjer
Mari Skirt by Curator

Enjoy! - Kelsey