The night sky around Philly has been much more interesting lately!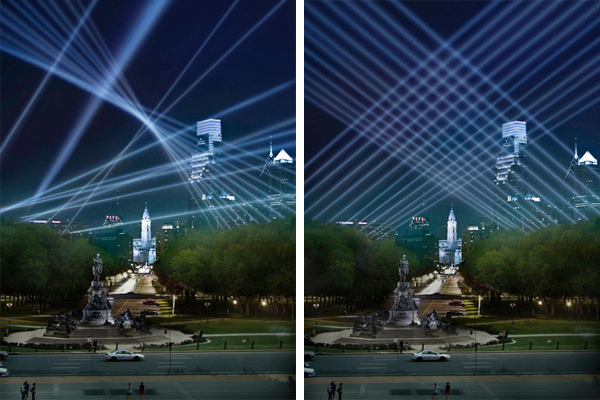 Since September 20th, internationally acclaimed new media artist Rafael Lozano-Hemmer's public art project "Open Air" illuminated the Benjamin Franklin Parkway with enormous three-dimensional light formations in the night sky. Every night from 8-11 p.m., participants can use their voices and GPS positions to activate 24 robotic searchlights placed along a half-mile section of the Parkway, all via a custom iPhone app developed for "Open Air." The app automatically analyzes the users' GPS positions and voices for frequency, intonation and volume, and will then convert these characteristics into unique searchlight formations in the sky over the Parkway. The lights react, both in brightness and position, to each participant's voice and words as they are being spoken, creating a canopy of light over the city.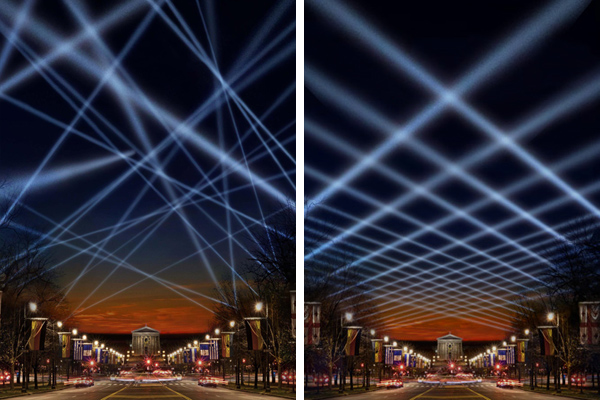 It's an incredible sight to be seen, and it's free (all you have to do is look up!)--but it's only here until October 14th, so check it out before it's too late!
XX,
Arielle